Air Bearing Pads
HOME > AIR BEARINGS > Air Bearing Pads
석션패드 EZ-0300 시리즈
아이젠버거코리아

조회수:2213

175.196.245.28

2020-03-18 14:04:01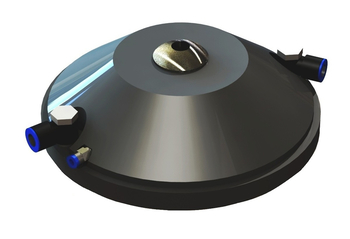 Suction Pads EZ-0300
This type of bearing enables air bearings to be used in cleanrooms, even on hard stone plates with microporosity.
The integrated suction extracts the dispersed particles from the pores into the bearing.
Thanks to the low consumption of air and the integrated suction channel, the EZ-300 Suction Pads are also suitable for use in vacuums.